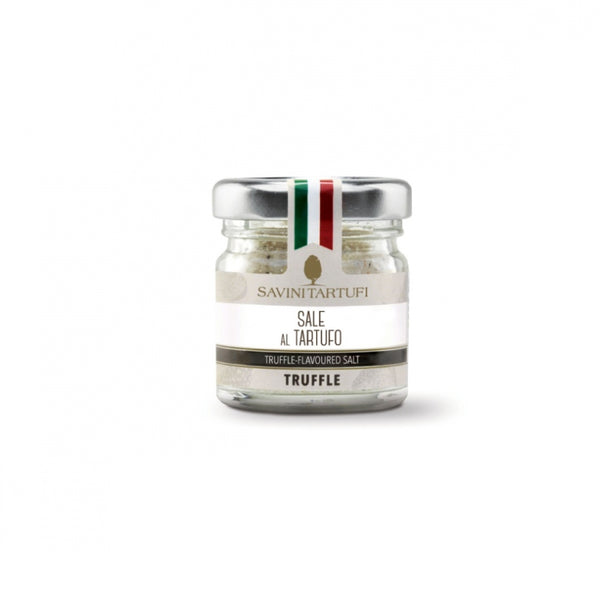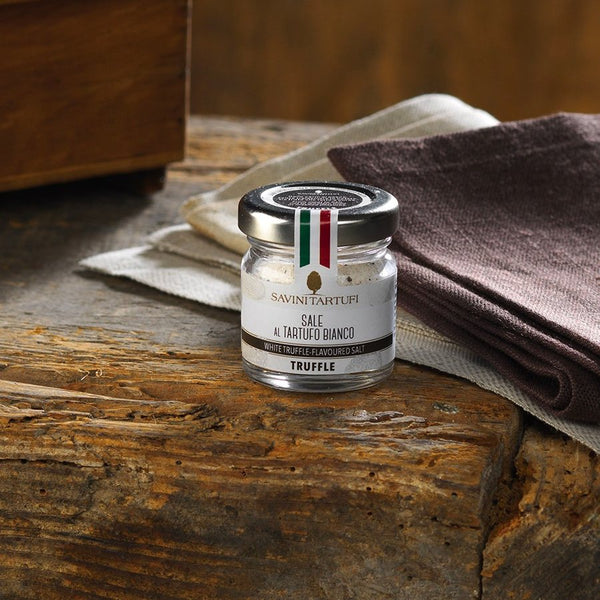 Savini Tartufi truffle salt is the perfect condiment to enhance your dishes with the unmistakable aroma of truffles. It is ideal on any dish, from grilled meat to fish to potatoes, both fried and pureed. Try it on fried eggs!
Storage condition: the product may be stored at room temperature, in a dry and cool place.Ingredients
Ingredients: fine table sea salt, dried Italian summer truffle (Tuber aestivum Vitt.) 3%, flavouring.
Nutrition Declaration per 100 g of product: Energy 24 kJ (6 kcal), Fat 0,1 g (of which saturates 0,0 g), Carbohydrate 0,1 g (of which sugars 0,1 g), Protein 1,0 g, Salt 96,17 g.