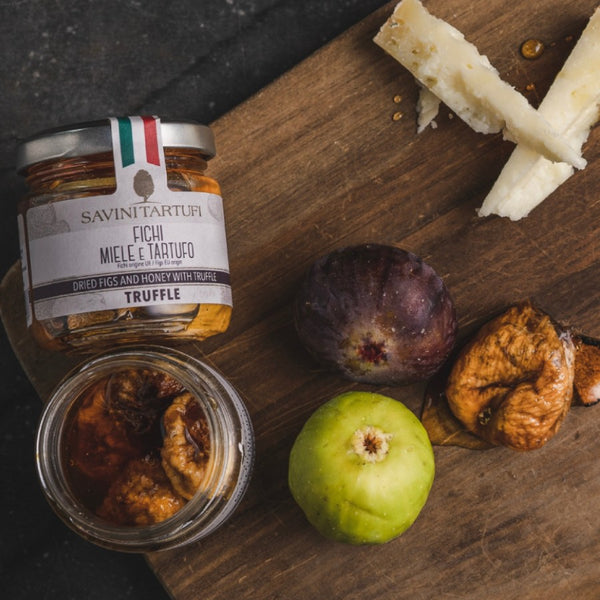 Honey with Dried Figs and Black Truffle by Savini Tartufi is a real explosion of flavours. It contains 40% of dried figs whose sweet taste perfectly combines with the delicacy of honey and the unmistakable flavor of truffle. Ideal in combination with cheeses such as Pecorino and Parmigiano to enrich your antipasti. It also goes perfectly with vanilla ice cream. The truffle used for this preparation is Tuber aestivum Vitt., commonly known as Summer Truffle or Black Scorzone Truffle. 
Storage condition: the product may be stored at room temperature in a cool place, away from direct sunlight.
Ingredients: honey 57%, dried figs 40%, summer truffle (Tuber aestivum Vitt.) 2%
Nutrition Declaration per 100 g of product: Energy 1303 kJ (308 kcal), Grassi/Fat 1,1 g (of which saturates 0,2 g), Carbohydrate 69,8 g (of which sugars 69,8 g), Protein 1,9 g, Salt (*) 0,11 g. (*) The salt content is exclusive due to the presence of naturally occurring sodium.