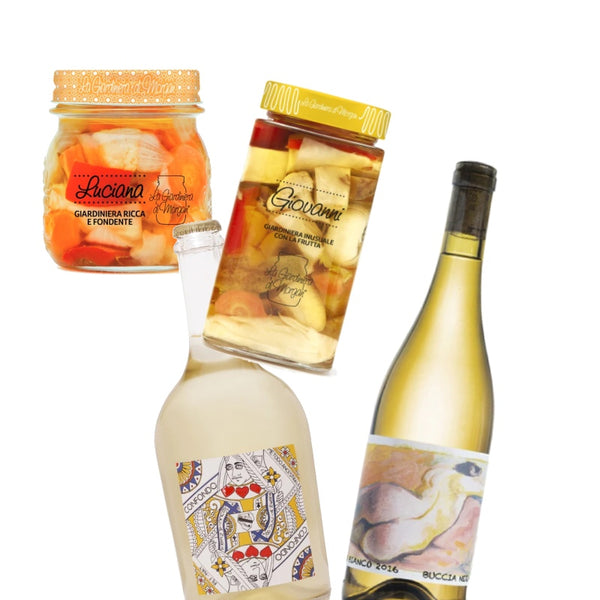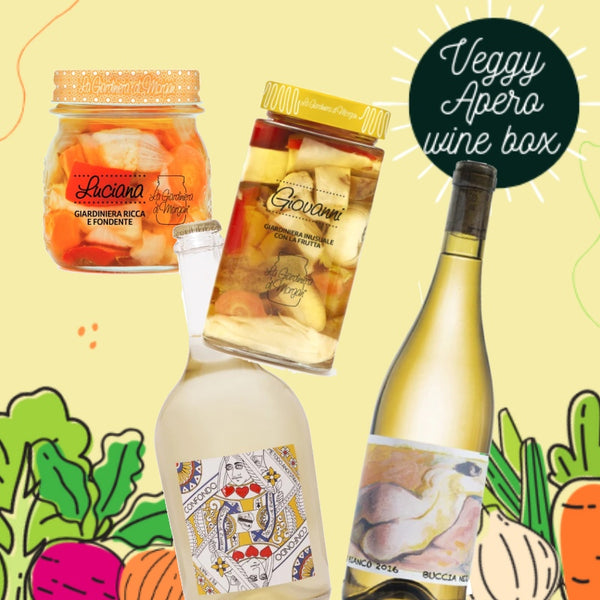 This specially curated box contains a selection of high-quality vegan products to elevate your summer gathering. Let's dive into what awaits you inside.
1x "La giardiniera di Giovanni"
1x "La giardiniera di Luciana"
1x "Pa' Ro Orange Toscana Bianco IGT"
1x "Confondo" Toscana Bianco Frizzante IGT"
Two bottles of wine from Buccia Nera Winery will bring a sense of joy to any gathering. Great for toasting, making memories, and enjoying the lighter moments of life, we completed the box with a taste of the Mediterranean too thanks to our handpicked selection of vegetables preserved in a harmonious blend of oils. Bursting with flavor, these jars will add a delightful touch to your summer appetizers. From sun-kissed red and yellow peppers to crunchy fennel and asparagus, bring the box as your evening companion by the lake or river!