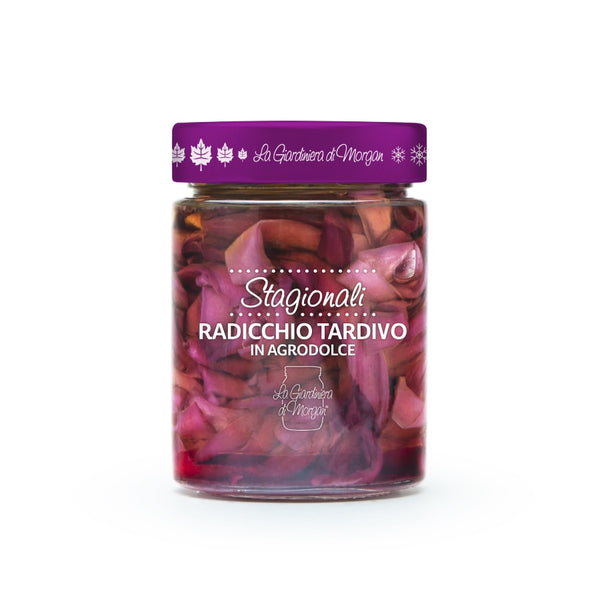 Late Harvest Radicchio and Raspberry
We follow the changing seasons as we prepare these products, offering our own take on what nature has to offer. In Winter, late harvest radicchio: all products from the Veneto area that are with us throughout the season, from December to March.
Ingredients
late harvest radicchio 65%, raspberry purée, sunflower oil, extra virgin olive oil, white wine vinegar, water, whole sea Cervia salt, sugar.
How to use
Excellent with cured meats, gourmet pizza and baked goods, thinly sliced and grilled steak, mature hard cheese, goat's milk cheese and taleggio.
How to keep it
Store it in a cool place away from sources of light. Pasteurized product.
Nutritional values
Energy value: 438 kj - 106 kcal
Fat of which saturated: 8,1 g – 0,7 g
Carbs of which sugars: 4,5 g – 4,1 g
Proteins: 2,4 g
Salt: 2,2 g
Additional info
Format:
310 ml