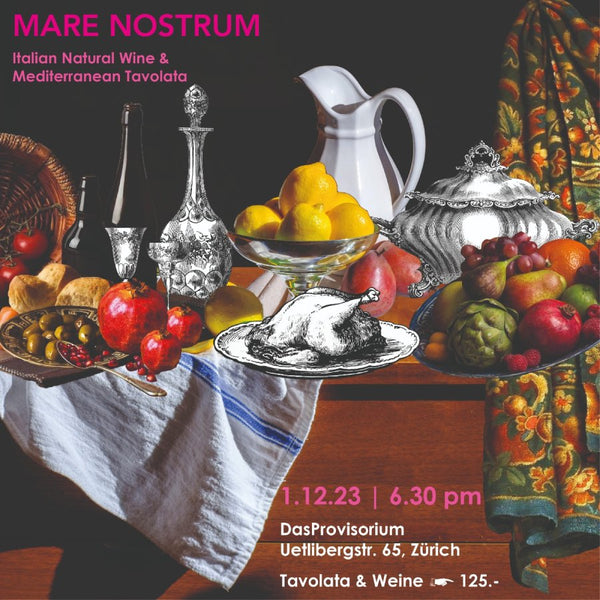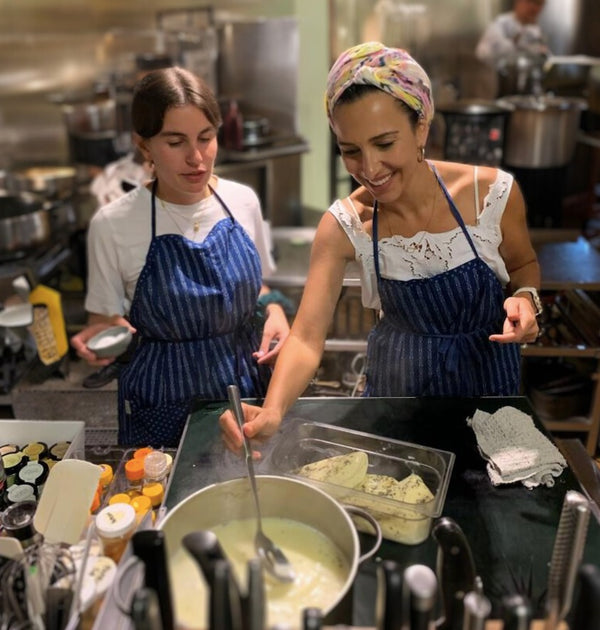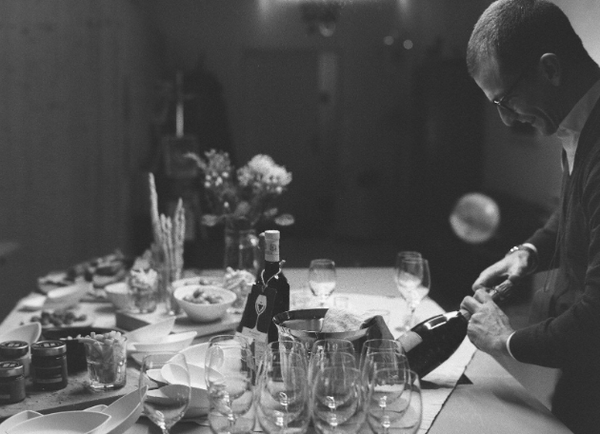 Are you ready to embark on a culinary journey like no other? We invite you to a captivating evening that marries the rich flavours of Levantine cuisine with the elegance of Italian natural wines...

A Feast of Flavors: Indulge in a sumptuous Levantine feast prepared by our talented Chef Carolina Orpahanidou. Immerse yourself in this captivating cuisine's vibrant spices and fresh ingredients. From aromatic dishes to delightful mezze, you'll experience Levantine gastronomy at its finest.
Italian Natural Wines: Elevate your dining experience with a curated selection of natural wines from Italy. Sip on wines crafted with minimal intervention, allowing the true essence of the grape to shine through. Each glass tells a story of Italy's diverse terroirs and winemaking traditions, selected by Sequerciani and Viticolo, Cristina and Lorenzo. 
What: Apero | Starters

 | 

Main

 | 

Dessert

 | 

7 wine pairing
When: Friday, 1st of December at 6.30 pm
Where: DasProvisorium, Uetlibergstrasse 65, 8045 Zürich
Reserve your spot today and treat yourself to a culinary experience. We look forward to welcoming you for a night of exquisite tastes and unforgettable moments.
Buon Appetito and cheers to a night of culinary discovery!
The event is for a maximum of 40 people, and registrations are available until Monday, November 27th
Kindly send a WhatsApp msg at 079 153 21 92 if you have any dietary preferences after the checkout (allergies, vegetarian, vegan)
Amarone della Valpolicella
Amarone della Valpolicella, or most commonly known as "Amarone'', is one of the most famous Italian wines, notoriousl...
The Ultimate Guide to Vegan Wine
How to know if a wine is Vegan? Unfortunately, not all wine is vegan. This may be a shock to many... While you might think that wines are simply fermented grape juice, so they must be vegan, you are sadly mistaken...