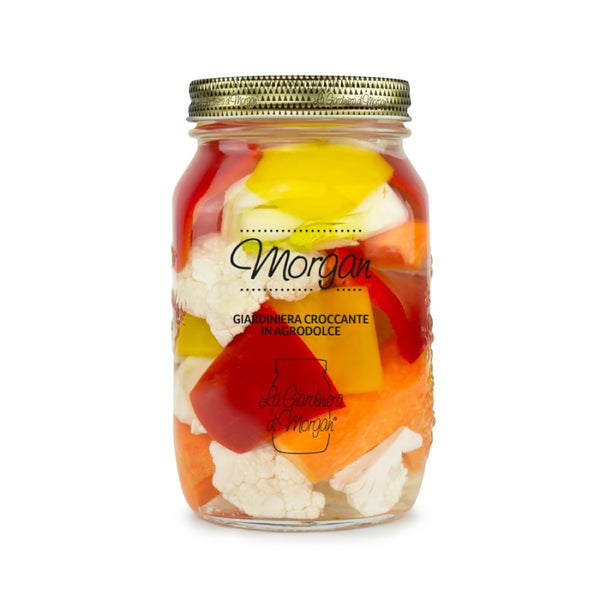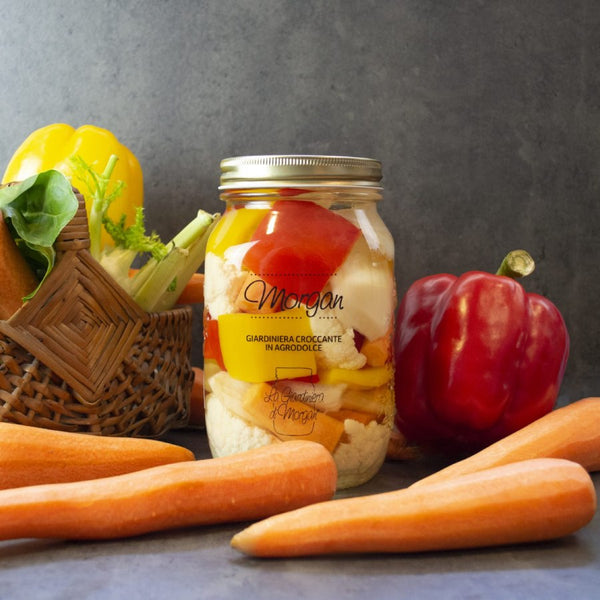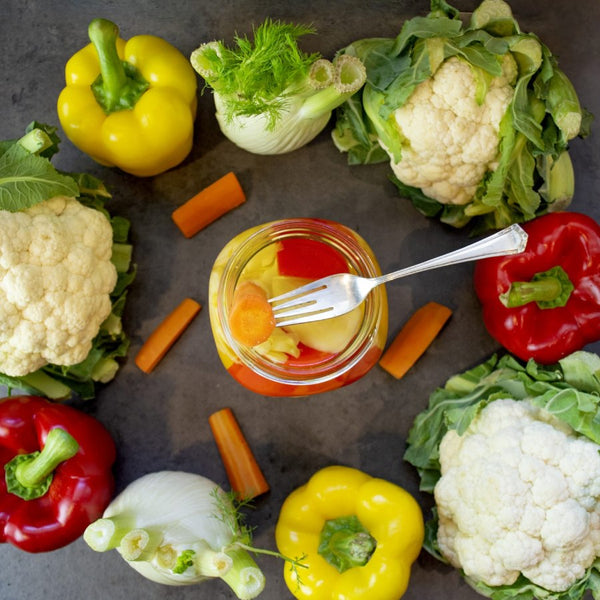 Crunchy Sweet and Sour Giardiniera
Peppers, fennel, cauliflowers and carrots with vinegar, sugar, salt and spices.
A sweet and sour giardiniera that is crisp, mild and fresh. It can be used as a simple side dish, paired with wine and enjoyed all year round.
Ingredients
vegetables in varying proportions: (carrots, fennel, red peppers, yellow peppers, cauliflowers), white wine vinegar, water, whole sea Cervia salt, and sugar.
How to use
Traditional cured meats, prosciutto, fresh and preserved oily fish, baked fish such as gilthead bream and turbot, traditional boiled meat, and mixed salads.
How to keep it
Store it in a cool place away from sources of light. Pasteurized product.
Nutritional values
Energy value: 202 kj - 48 kcal
Fat of which saturated: 0,4 g – 0,07 g
Carbs of which sugars: 9,2 g – 8,2 g
Proteins: 1,1 g
Salt: 0,66 g
Additional info